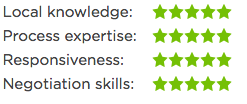 June 2017
Amanda is awesome with a capital "A". She understood what I wanted an was able to find the right place. She was able to answer all my questions or would get back to me ASAP with the information I needed to make an educated decision.



Single Family home in 2017
Approximately $300K in Tiverton, RI.





Timothy Moody